Mangalajodi, situated on the banks of the Chilika Lake in Odisha, is a small village known for its rich birdlife and a paradise for birdwatchers. It is about 70 km from Bhubaneswar and is easily accessible by road. Mangalajodi is a wetland and a part of the Chilika Lake that is surrounded by marshes, creeks, and water inlets, making it an ideal location for migratory birds to stop by. As you may be aware, Chilika is among the top birding destinations in India.
History of Mangalajodi
Mangalajodi was once a village where hunting birds was a way of life. However, in 2006, the villagers joined hands with the Odisha Forest Department and started a community-based ecotourism project to protect the birds and promote sustainable tourism. Since then, the village has turned into a conservation hotspot, and birdwatchers from all over the world visit it to witness the diverse birdlife.
In case you are interested in knowing more about the history of Mangalajodi, you may view the below video which narrates the story of how a village of bird poachers turned into a village of bird protectors.
Bird Species at Mangalajodi
Mangalajodi is home to a vast range of bird species, and during the migratory season, the numbers can swell to over 300,000 birds. Some of the species you can spot here include the Purple Moorhen, Purple Swamphen, Asian Openbill, Indian Cormorant, Painted Stork, Great Egret, Northern Shoveler, Northern Pintail, Cattle Egret, Indian Pond Heron, Grey Heron, Black-crowned Night Heron, Pheasant-tailed Jacana, Little Ringed Plover, Wood Sandpiper, Marsh Sandpiper, Ruff, Common Snipe, Black-tailed Godwit, Curlew, Redshank, and several species of kingfishers and ducks. Some of the rare bird species found here are the Greater Spotted Eagle, Osprey, Pallas's Fish Eagle, and Baillon's Crake.
Bird Watching Experience at Mangalajodi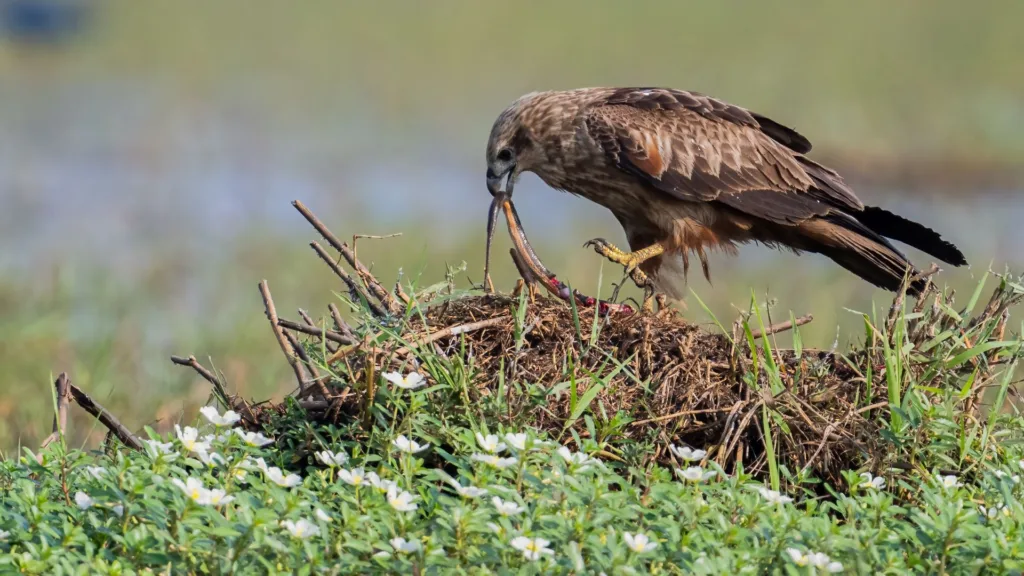 Bird watching in Mangalajodi is an unforgettable experience. The best way to experience the beauty of the wetlands and the birds is through a boat safari. The boat safaris are conducted by trained guides who are also skilled bird watchers and are passionate about conservation. They can identify different bird species and their behaviors, making the experience even more informative. They also share their knowledge of the local flora and fauna, making the trip informative and enjoyable.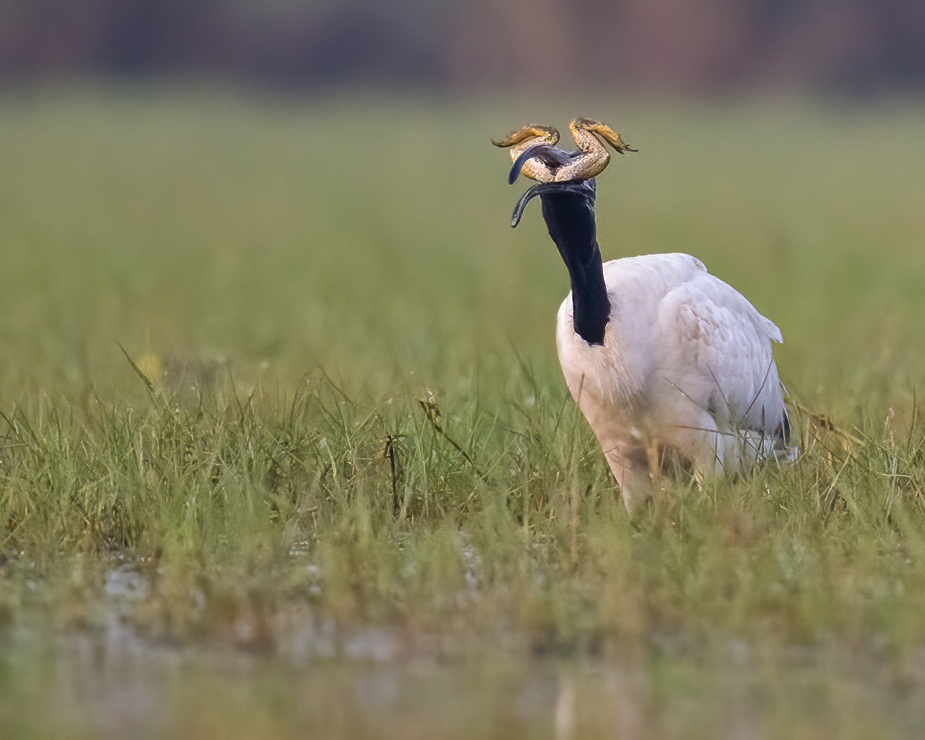 The boat safaris usually start early in the morning or late afternoon, which is the best time to spot birds. During the boat ride, you can also see the local fishermen at work, catching fish in the traditional way using fishing nets.
I have created a video on the birdwatching experience on my YouTube channel. I have shared it below for your consumption:
Best Time to Visit Mangalajodi
The best time to visit Mangalajodi is from November to February, which is the peak season for bird watching. During this period, you can spot a large number of migratory birds. The weather is pleasant, with temperatures ranging between 10 and 20 degrees Celsius.
How to Reach
Mangalajodi is approximately 70 km from Bhubaneswar and is easily accessible by road. The nearest airport is the Biju Patnaik International Airport in Bhubaneswar, and the nearest railway station is 55 km away at Khurda Road. From there, you can hire a taxi or take a bus to reach Mangalajodi.
Where to Stay?
Mangalajodi has basic accommodation in the form of homestays and guest houses run by the locals. These homestays are basic but clean and comfortable, and the food served here is delicious and homely. Staying at these homestays creates a source of income for locals and promotes bird conservation efforts in the region. I would encourage you to stay at these homestays.
However, visitors preferring more comfortable accommodation choose to stay in Bhubaneswar. These people choose to drive down to Mangalajodi for bird watching and boat safari.
Associated Costs
The cost of visiting Mangalajodi varies depending on the mode of transport, accommodation, and activities. However, I felt that Odisha is a more economical and budget-friendly place to travel to compared to many other places in India.
For a typical birdwatching tour with a boat ride and a guide, you should budget for around INR 2,000 per day.
Conclusion
In conclusion, Mangalajodi in Chilika Lake is a birder's paradise and a must-visit destination for nature and bird enthusiasts. It is a unique experience to witness and photograph the diverse bird species in their natural habitat and support the conservation efforts of the local community.
Hope you liked the article. You can support me by checking and subscribing to my Youtube Channel. Would love to hear from you if you have any feedback