Nestled within the embrace of the Western Ghats, the hill stations of Kerala offer a tranquil escape from the coastal bustle. While Kerala is renowned for its backwaters and lush landscapes, these hill stations add an enchanting layer to the state's natural beauty.
From the mist-covered slopes of Munnar to the hidden treasures of Nelliyampathy, each hill station holds a unique allure, inviting travelers to embark on a journey of discovery. In this vibrant tapestry of nature's wonders, let's embark on a journey through the top hill stations of Kerala, where every bend in the road reveals a new chapter of breathtaking vistas, cultural richness, and serene landscapes.
Munnar: Where Tea Gardens Touch the Sky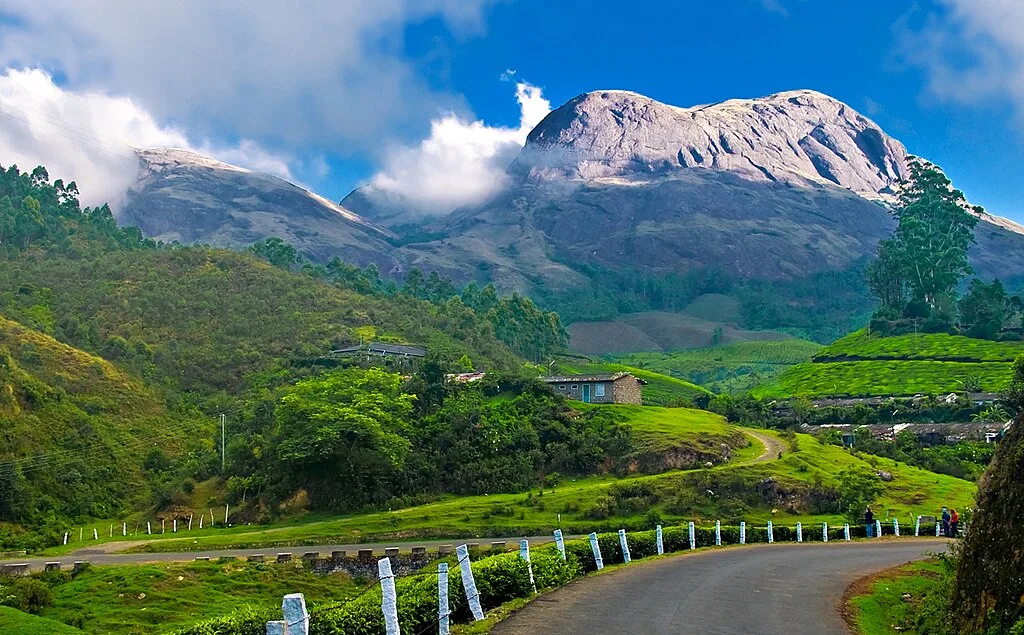 Nestled in the Western Ghats, Munnar embraces you with its misty charm and vibrant tea plantations. Wander through the lush green hills, where the aroma of freshly brewed tea dances in the air. Trekking trails beckon adventure seekers, leading to breathtaking viewpoints where clouds play hide-and-seek with the sun. Explore the beauty of Eravikulam National Park, home to the endangered Nilgiri Tahr. Don't miss the Anamudi Peak, the highest point in South India, standing tall like a sentinel. Indulge in a cup of freshly picked tea while gazing at panoramic vistas from the tea estate's vantage points. Experience the magic of Neelakurinji blooms, which paint the landscape in shades of blue once every twelve years. Munnar isn't just a hill station; it's a symphony of nature's melodies.
Wayanad: Where Nature's Tapestry Unfolds
Wayanad is a paradise for nature enthusiasts, a land of misty mountains, rolling green landscapes, and spice-scented breezes. Trek up Chembra Peak to witness a heart-shaped lake hidden in the clouds, a sight that tugs at your soul. Explore the mystical Edakkal Caves, adorned with ancient rock carvings that whisper tales of time gone by. Banasura Sagar Dam, the largest earthen dam in India, offers not just water but an ethereal experience. Roam through lush spice plantations, letting cardamom, pepper, and coffee beans enchant your senses. Encounter wildlife at the Wayanad Wildlife Sanctuary, where elephants and tigers tread softly. Feel the pulse of Wayanad's tribal culture, where traditions breathe in harmony with the land. Wayanad is where you can touch the clouds and embrace the earth, all in one sublime journey.
Idukki: The Gateway to Tranquil Escapes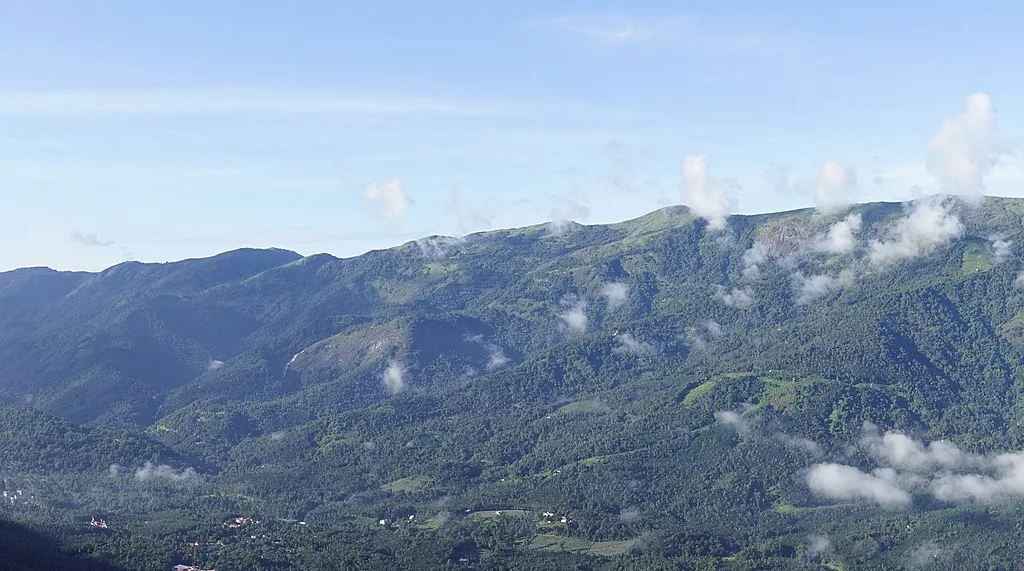 Idukki, a treasure trove of hill stations, invites you to explore its verdant wonders. Thekkady, nestled in the embrace of Periyar Wildlife Sanctuary, lets you spot wild elephants, bison, and tigers on a boat safari. Vagamon unveils grassy meadows, glistening lakes, and pine-clad slopes, a canvas painted by nature's gentle hand. Feel the cool mist on your skin as you journey to Ramakkalmedu, a wind-swept hill with panoramic vistas of Tamil Nadu on one side and Kerala on the other. Savour the tranquility of Peerumedu, where tea gardens adorn the landscape, and historical remnants tell tales of colonial days. Idukki is a gateway to nature's embrace, where each hill station offers a unique melody of calm and wonder.
Ponmudi: A Serene Haven Above the Clouds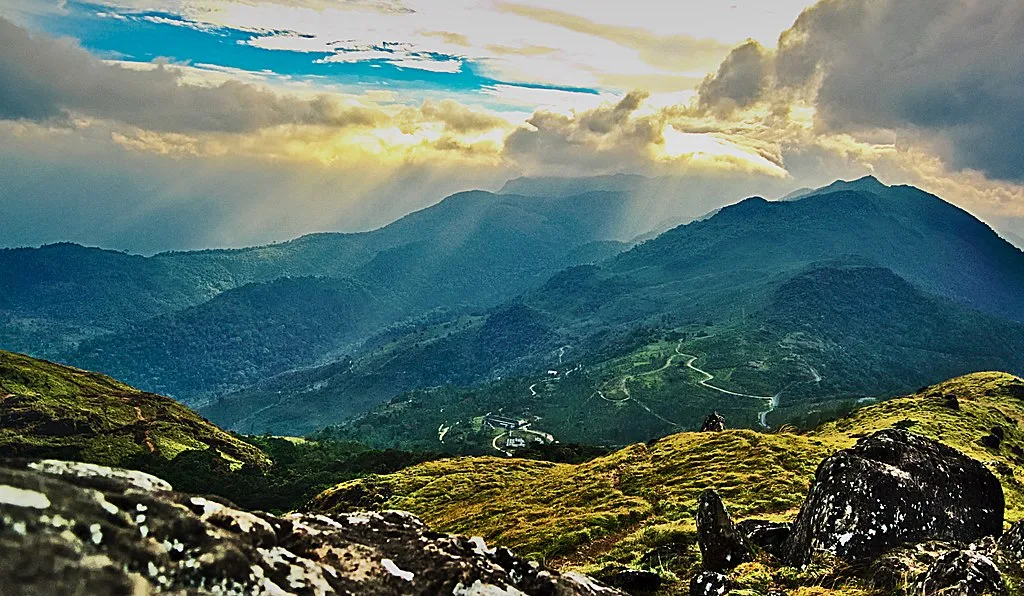 Just a stone's throw away from Thiruvananthapuram, Ponmudi welcomes you with mist-covered peaks and lush forests. The journey uphill is an adventure in itself, with winding roads leading to this hill station's embrace. Waterfalls cascade down rocky cliffs, inviting you to dip your toes and refresh your spirit. Trekking trails wind through the green canopy, revealing hidden viewpoints that capture the essence of Kerala's beauty. As the sun rises or sets, watch as the clouds dance around you, offering a glimpse of heaven itself. Ponmudi is where the chaos of the city fades into a serene symphony of nature's whispers, a haven above the clouds.
Peerumedu: Where Time and Tranquility Converge
Peerumedu, a hidden gem near Thekkady, unfolds a world where time slows down and serenity takes center stage. Walk through tea gardens that stretch endlessly, their leaves swaying in rhythm with the wind. Feel the echoes of the past as you explore remnants of colonial architecture, reminiscent of a bygone era. Gaze upon the undulating hills from Thrissanku Hills, where panoramic views greet your eyes like an artist's masterpiece. The Sita Devi Lake's myth-laden waters invite you for a peaceful boat ride, where the world's worries seem to melt away. Peerumedu's essence lies in its tranquility, a place where every step leads you deeper into nature's embrace.
Nelliyampathy: A Symphony of Orchards and Peaks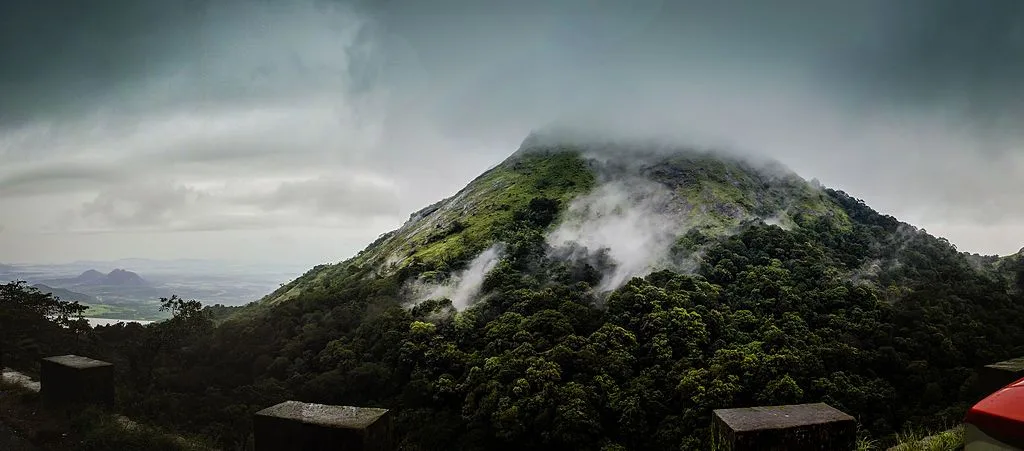 Nestled in the Palakkad district, Nelliyampathy unfolds a symphony of orange orchards, coffee plantations, and mist-kissed peaks. Drive along hairpin bends, rising to meet the hills adorned with dense forests that whisper secrets of wildlife. Meander through the Sholayar range, where verdant landscapes greet you at every turn. Visit the majestic Seetharkundu Viewpoint, where waterfalls cascade down the hills in a breathtaking display of nature's grandeur. Walk amidst tea gardens and breathe in the fragrant air that mingles with the aroma of coffee. Nelliyampathy is a canvas painted with hues of green and orange, a retreat that rejuvenates both the body and soul.
Palakkad: Where Tranquility Meets Heritage

Palakkad, with its elevated terrains and historical charm, welcomes you to a world where tranquility meets cultural heritage. Discover Malampuzha Dam, a reservoir fringed with gardens and sculptures, offering a peaceful escape from the urban rush. Explore the ancient Palakkad Fort, a silent witness to centuries of history and trade. Dhoni Waterfalls cascades down rocky cliffs, creating a serene ambiance perfect for picnics and unwinding. The Silent Valley National Park, nestled within the Nilgiri Biosphere Reserve, is a biodiversity hotspot waiting to be explored. Palakkad is a serene sanctuary that bridges the gap between history and nature, inviting you to immerse yourself in its peaceful embrace.
Gavi: Where Wilderness Beckons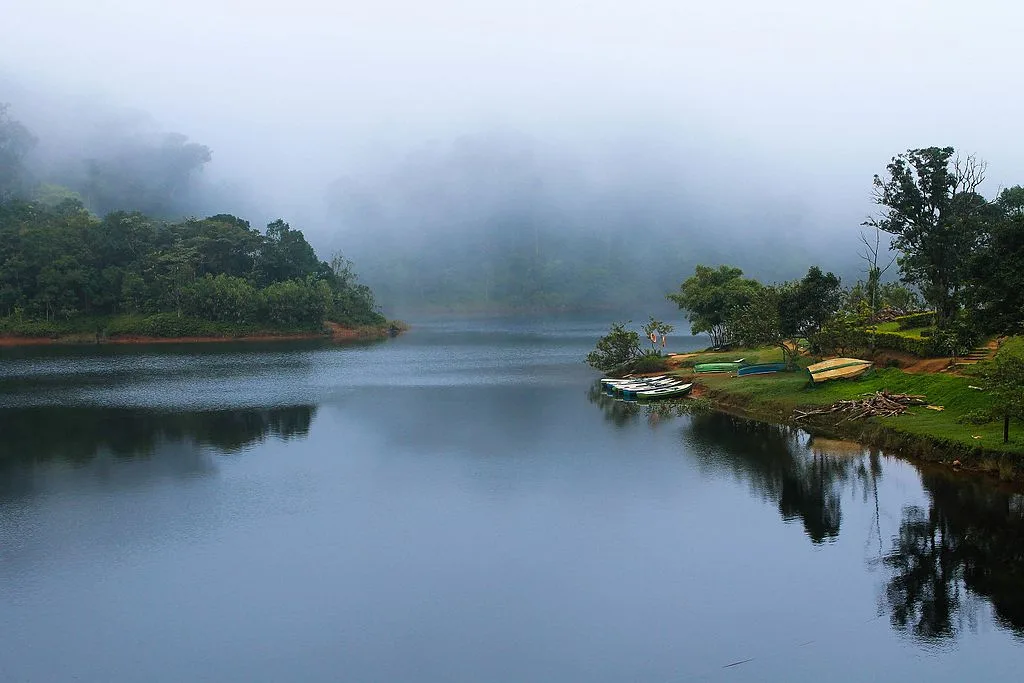 Gavi, a lesser-known paradise in the hills, beckons adventure seekers and nature lovers to its pristine wilderness. Amidst dense forests, the call of exotic birds fills the air, inviting you to explore the region's vibrant avian life. Embark on jeep safaris that wind through the wilderness, a chance to spot elephants, leopards, and even the rare Nilgiri Marten. Trek to the idyllic viewpoints that offer vistas of untouched beauty, where lakes mirror the sky and trees sway in harmony with the wind. Immerse yourself in the local tribal culture, where simple joys and traditions come alive amidst nature's splendor. Gavi is a realm of raw wilderness, a retreat where every step leads to discovery and connection with the earth's primal rhythms.
Conclusion
Kerala's hill stations paint a portrait of serenity, where nature's beauty reigns supreme and time seems to stand still. From the verdant tea gardens of Munnar to the tranquil haven of Ponmudi, these hill stations offer a refuge from the ordinary, inviting you to immerse yourself in their tranquility. As the mist rolls over the mountains and the sun sets behind the hills, it's clear that these landscapes are more than just destinations; they're a symphony of sights, sounds, and sensations that linger in your heart long after you've left. Whether seeking adventure, solace, or a chance to witness nature's grandeur, Kerala's hill stations beckon with open arms, promising an experience that resonates with the soul and leaves an indelible mark on your journey through "God's Own Country."