Nestled along the azure Arabian Sea, the beaches of Goa evoke a sense of magic that transcends time and space. With each stretch of sand, the essence of this coastal paradise weaves stories of adventure, serenity, and celebration. As we set foot on the sun-drenched shores of the top 10 beaches of Goa, we embark on a journey that embraces the vibrant spirit and tranquil beauty that have made Goa's beaches a global treasure.
Calangute Beach: Queen of Beaches
Calangute Beach often hailed as the "Queen of Beaches", is a vibrant tapestry of sun, sand, and adventure. As the heartbeat of Goa's coastline, it beckons travelers with its golden shores and an infectious energy that's simply irresistible. Thrill-seekers can dive into a kaleidoscope of water sports, from parasailing to jet skiing, while sun worshippers can bask in the warm embrace of the tropical sun.
With its lively atmosphere and an array of beachside shacks, Calangute is a haven for foodies seeking a taste of Goan delights. Freshly grilled seafood, fruity cocktails, and spicy vindaloo are just a few of the culinary treasures waiting to be savored.
But it's not just about the daytime escapades; Calangute comes alive at night as well. The beach parties are a spectacle to behold, with music, dancing, and laughter filling the air. The vibrant nightlife scene here promises unforgettable moments under the starlit sky.
Baga Beach: Where Nights Come Alive
Baga Beach, the nocturnal sibling of Calangute, transforms into a pulsating carnival of lights and beats as the sun dips below the horizon. The symphony of beach parties, music, and laughter fills the air, drawing revelers from all corners of the globe. During the day, Baga offers a haven for those seeking an adrenaline rush with its myriad water sports options, making it a playground for adventurous souls.
When the sun sets, Baga's magic truly unfolds. The neon glow of nightclubs and beach shacks paints a vibrant backdrop for a night of revelry. From live music performances to fire dancers, Baga's nightlife is an extravaganza that refuses to be forgotten.
Anjuna Beach: Bohemian Rhapsody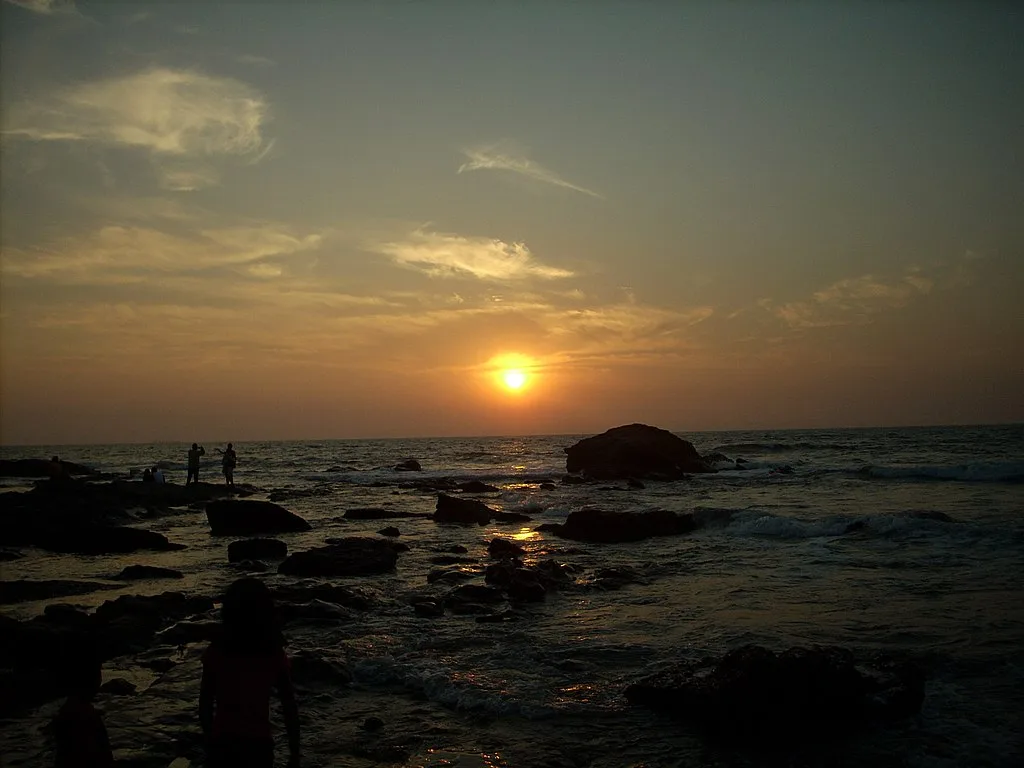 Anjuna Beach isn't just sand and waves; it's an artistic expression of freedom and creativity. Famous for its bohemian vibe, this beach hosts the legendary Wednesday Flea Market where colors, cultures, and curiosities collide. The air is thick with the aroma of spices, incense, and handicrafts, creating a sensory symphony that's uniquely Anjuna.
As the sun sets, Anjuna comes alive with a different kind of rhythm – the thumping beats of trance music. The beach transforms into a dance floor where the young and the young-at-heart lose themselves in the music. It's a paradise for both soul searchers and party lovers, a place where you can embrace your inner wanderer and dance until dawn.
Vagator Beach: Cliffs and Raves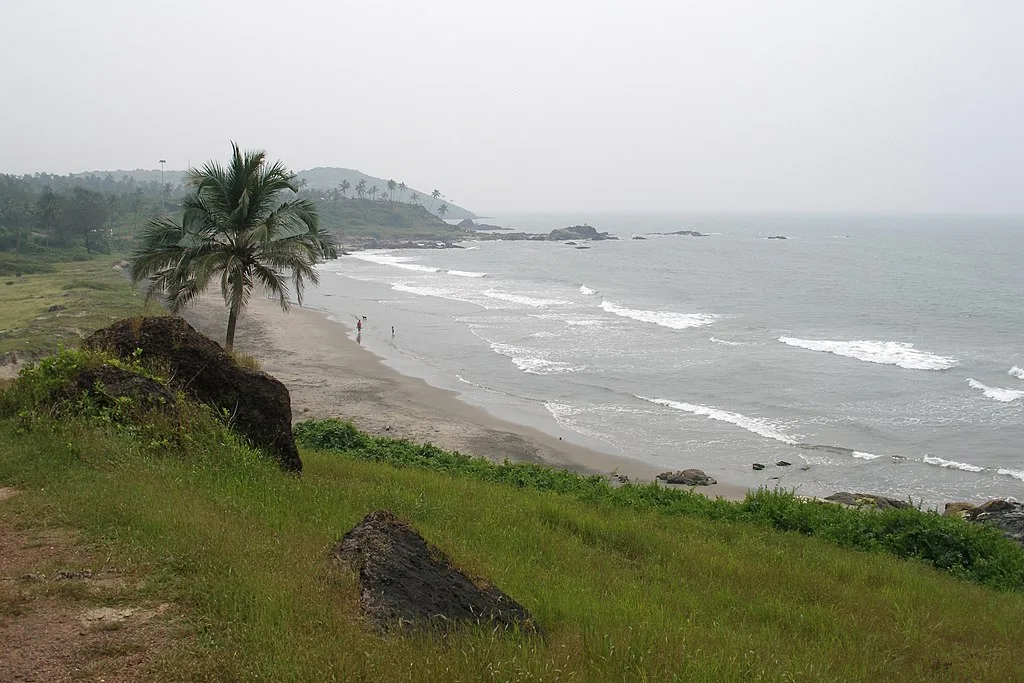 Vagator Beach is a canvas of contrasts. On one side, you have the imposing red cliffs that stand as silent sentinels, offering breathtaking panoramic views of the cerulean sea below. Exploring the rugged beauty of these cliffs can feel like a journey into another world.
On the other side of the coin, the beach ignites with the euphoria of music festivals and raves. The expansive sands become a playground for those seeking pulsating beats and a vibrant nightlife scene. Yet, amid the revelry, Vagator's charm lies in its ability to offer moments of quiet introspection against the backdrop of the endless ocean.
Palolem Beach: Tranquility by the Sea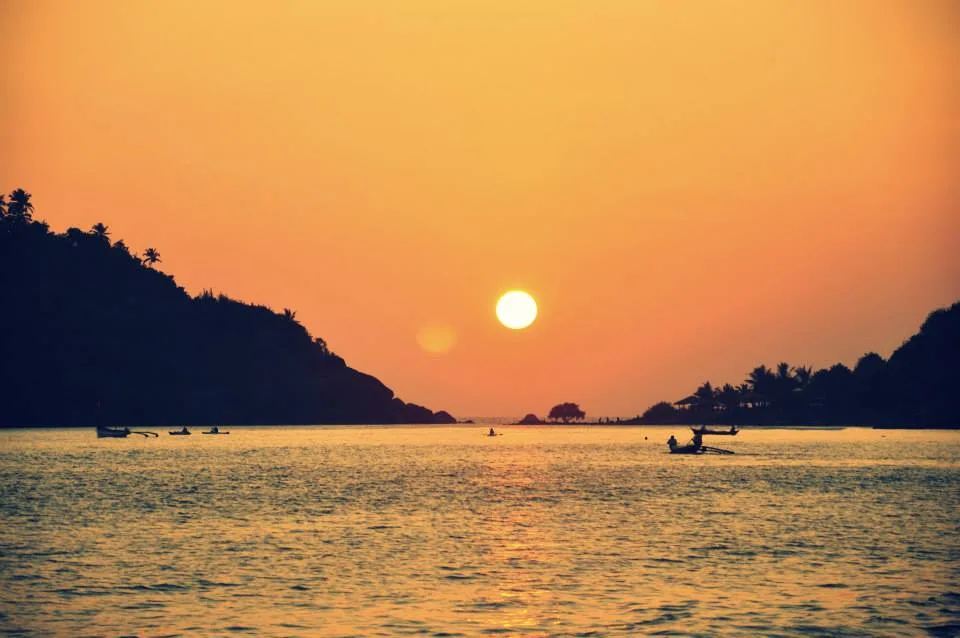 Palolem Beach is like a sanctuary of calmness along Goa's coastline. The gentle curve of the bay cradles turquoise waters that invite you for a leisurely swim. The pace of life here is unhurried, with beach shacks offering a taste of local cuisine and relaxation under the shade of coconut palms. It's the perfect destination to let time slow down and soak in the tranquility of the surroundings.
In the mornings, Palolem's sands are a canvas for yoga enthusiasts seeking to greet the sun with salutations. As the day unfolds, the beach presents a range of activities, from kayaking through the gentle waves to exploring nearby hidden coves. And as the sun dips beneath the horizon, Palolem embraces a serene atmosphere, where the sound of the waves lulls you into a peaceful slumber.
Agonda Beach: A Tranquil Haven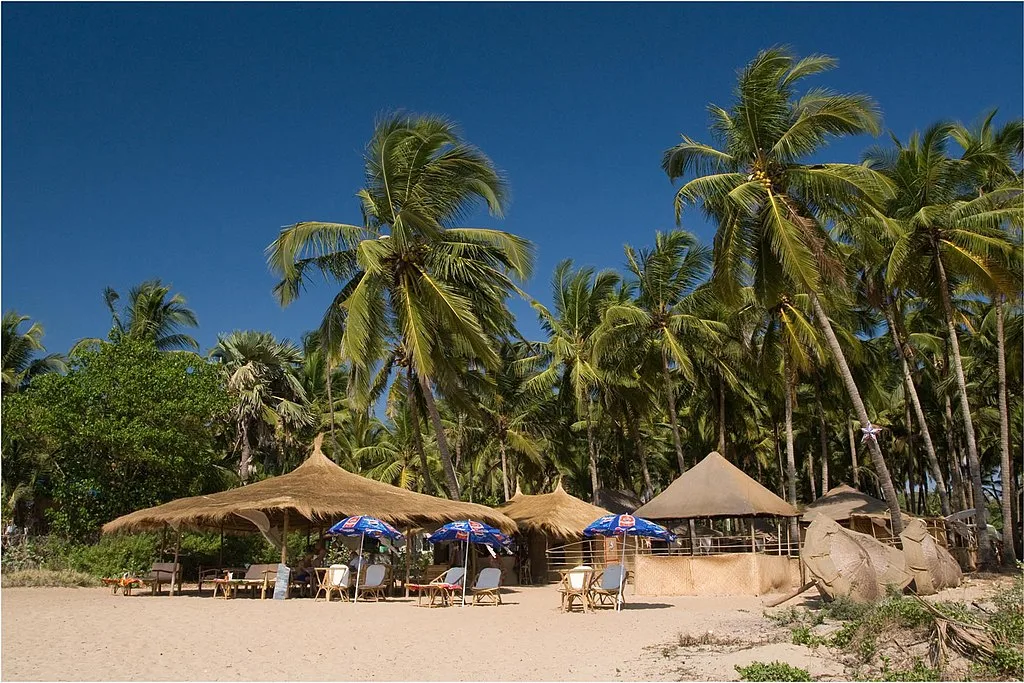 Agonda Beach, nestled away in the southern reaches of Goa, offers a tranquil escape from the bustling crowds. Known for its untouched beauty and serene ambiance, Agonda is a paradise for those seeking solitude and a genuine connection with nature. The beach's expansive shoreline and clear waters are an invitation to unwind, take leisurely strolls, and simply be one with the sea.
With its laid-back vibe, Agonda is a place where time slows down. The beach shacks serve up delicious seafood, and the sunsets cast a warm, golden glow over the surroundings. It's a destination where you can find solace in the gentle sound of the waves and the rustling of palm trees.
Candolim Beach: A Peaceful Oasis
Candolim Beach offers a unique blend of tranquility and adventure, making it a perfect choice for those seeking a balanced experience. While neighboring beaches might exude more bustling energy, Candolim presents a relatively quieter atmosphere. It's a place where you can find your own slice of sandy serenity, away from the more crowded spots.
Candolim's waters are ideal for swimming, and the beach's gentle slope makes it a safer option for families with children. The beachfront is dotted with charming beach shacks that serve up local delicacies and refreshing beverages. Whether you're looking to relax under the sun or try your hand at water sports, Candolim offers a little something for everyone.
Morjim Beach: Where Tranquility Meets Wildlife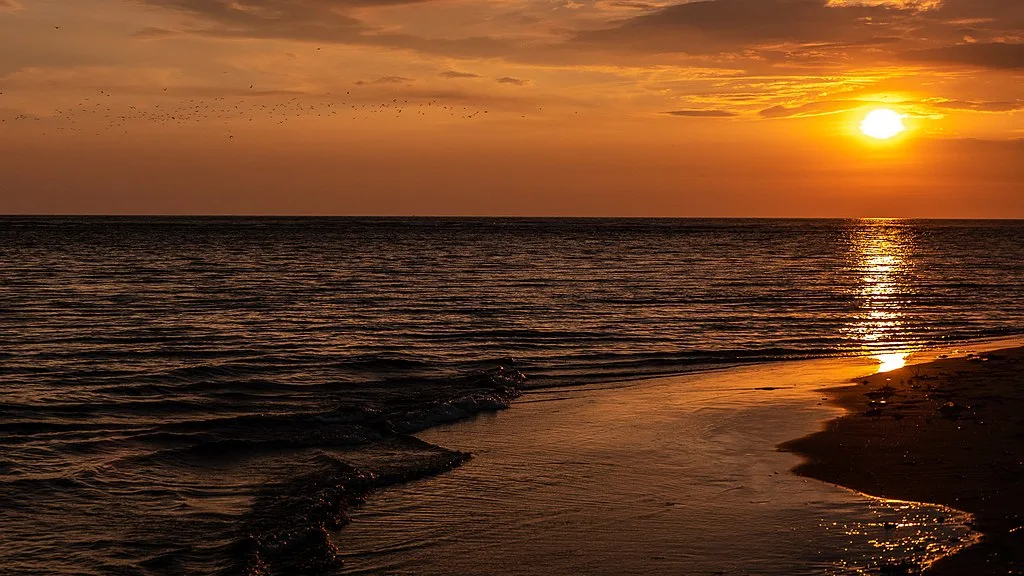 Morjim Beach, often referred to as "Little Russia," is a unique blend of natural beauty and international culture. The beach's serene atmosphere is complemented by its status as a nesting site for the Olive Ridley turtles, making it a hub for eco-tourism. If you visit during nesting season, you might have the incredible opportunity to witness these majestic creatures laying their eggs.
The calm waters and golden sands make Morjim an excellent spot for sunbathing and leisurely swimming. The beach's bohemian charm is reflected in its laid-back shacks and the diversity of visitors it attracts. Whether you're seeking a quiet retreat or a chance to observe nature's wonders, Morjim has something special to offer.
Arambol Beach: Bohemian Retreat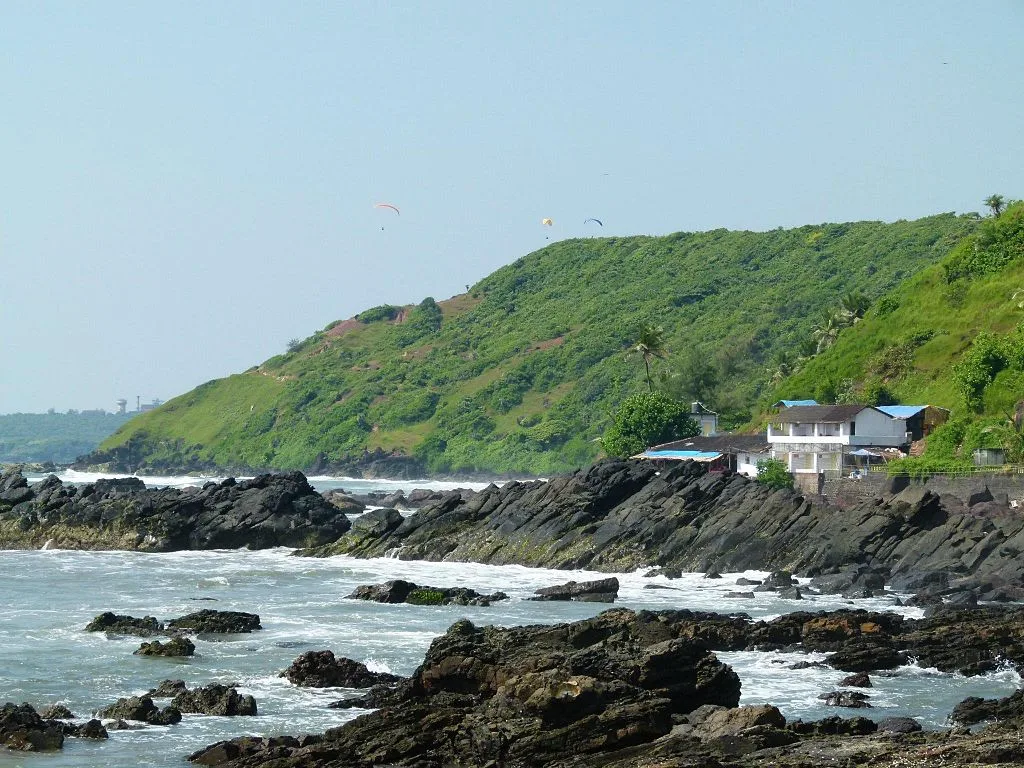 Arambol Beach embodies the free spirit of Goa's bohemian culture. This beach is more than just a destination; it's a state of mind. From drum circles on the sands to yoga classes by the sea, Arambol invites you to explore your inner creativity and connect with like-minded souls. The beach's artistic aura is palpable, attracting musicians, artists, and dreamers from around the world.
As you stroll along the shoreline, you'll encounter a mix of backpackers, artisans, and wanderers who have found their haven here. Arambol's laid-back shacks offer everything from organic meals to holistic therapies, creating an environment that nurtures both body and soul. And when the sun dips below the horizon, the beach's bonfires and impromptu jam sessions keep the spirit of Arambol alive.
Colva Beach: Historic Beauty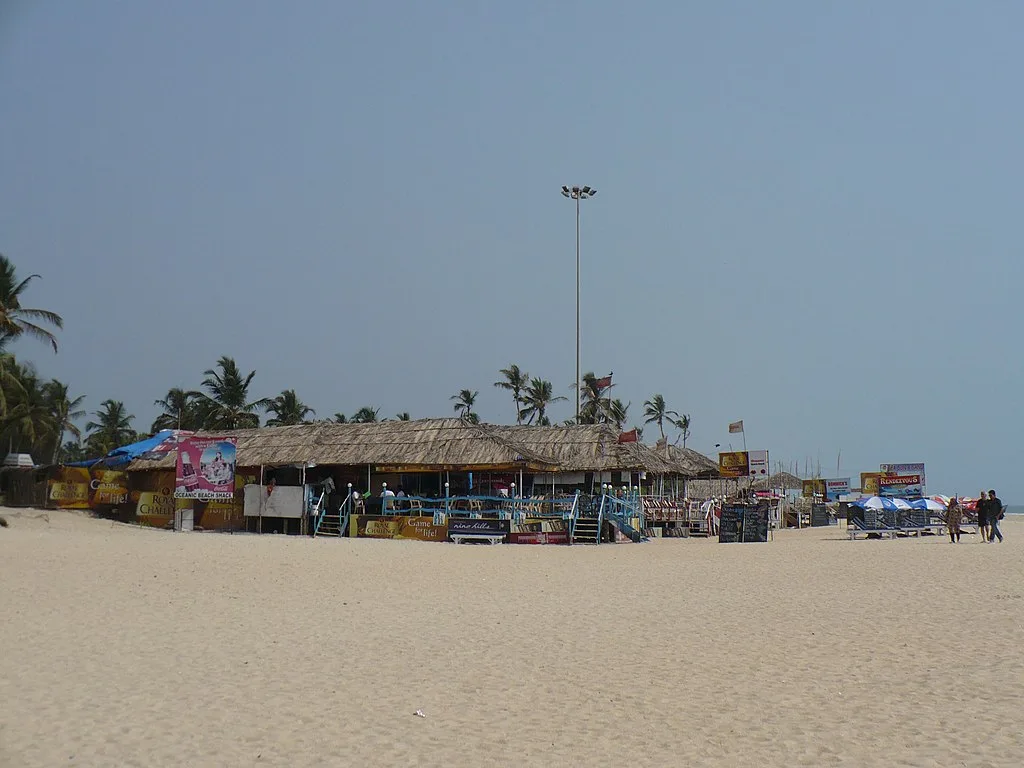 Colva Beach, one of South Goa's oldest and largest stretches of coastline, exudes a historic charm that sets it apart. With a less frenetic pace compared to its northern counterparts, Colva offers a more relaxed and family-friendly atmosphere. The beach's golden sands are perfect for sunbathing, beach games, or a leisurely stroll as you watch the waves kiss the shore.
Colva's waters are relatively calm, making it a great spot for swimming. Beach shacks line the shoreline, offering a variety of cuisine to cater to different tastes. The beach's quaint church, Our Lady of Mercy, adds a touch of history to the landscape, reminding visitors of Colva's cultural significance. Whether you're seeking a peaceful escape or a taste of local life, Colva has a unique allure that captures the essence of Goa's coastline.
Conclusion
As the sun dips below the horizon, casting a canvas of hues across the sea, we bid adieu to these enchanting shores. From the rhythmic beats of Anjuna to the timeless tranquility of Palolem, each of the top 10 beaches in Goa has gifted us a unique tale to carry in our hearts. With the promise of another sunrise, these shores remain eternal, ready to welcome those seeking a piece of paradise where the waves sing and the sands cradle dreams.