India offers a treasure trove of hill stations that stand as picturesque retreats from bustling cities and plains. The hill stations in India are more than just destinations; they are chapters waiting to be written in the grand story of exploration. Each one unfolds its unique charm, blending nature's wonders with historical narratives, spiritual experiences, and vibrant cultures.
As we delve into the descriptions of these top hill stations in India, let's discover the myriad of experiences they offer, each painting a distinct portrait of serenity, adventure, spirituality, and cultural richness.
1. Shimla, Himachal Pradesh
Nestled comfortably amidst the mighty Himalayas, Shimla beckons as a timeless retreat for wanderers. This picturesque hill station presents an enchanting blend of history and modernity. As you wander its colonial streets, the architecture tells tales of the British era. However, it's the vibrant Mall Road that truly comes alive, offering an array of shops, eateries, and local crafts.
The mountain air whispers of adventure, enticing you to explore Jakhoo Temple, perched atop a hill, or indulge in the thrill of horse riding at Kufri. Shimla's beauty evolves with the seasons, drawing snow enthusiasts in winter and nature lovers in summer.
A ride on the historic Shimla-Kalka toy train is like stepping into a vintage postcard, an experience that forever intertwines your journey with the charm of this hill station.
2. Manali, Himachal Pradesh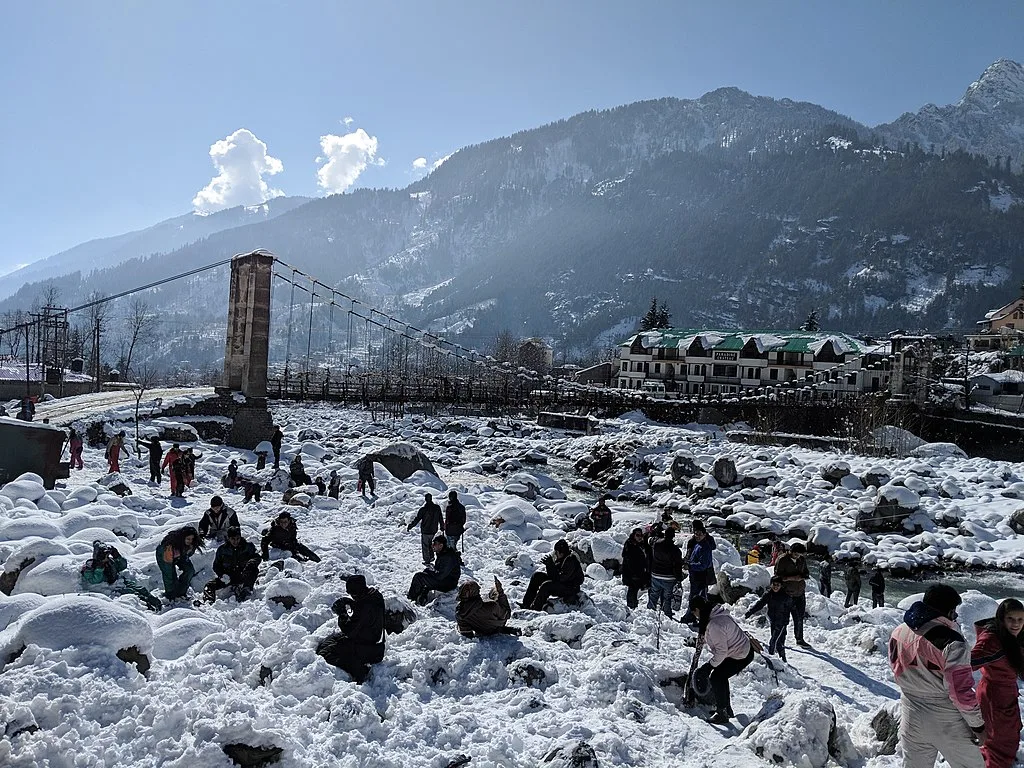 Manali, a dreamlike escape, is a haven for adventure-hungry souls. With its snow-capped peaks and pristine landscapes, it's a paradise for those seeking thrill and tranquility in equal measure. Rohtang Pass, a snow blanket-cloaked adventure land, welcomes snowboarders and trekkers to its realm. The Solang Valley transforms into a playground for paragliding and zorbing.
Amidst these heart-pounding activities, you'll find solace in the stunning landscapes that seem painted by an artist's brush. Manali's charm extends beyond adrenaline rushes; its serene temples and cascading waterfalls invite you to pause and embrace the natural wonders. Whether you're indulging in winter sports or soaking in the tranquil beauty of the Beas River, Manali crafts an experience that forever imprints on your soul.
3. Darjeeling, West Bengal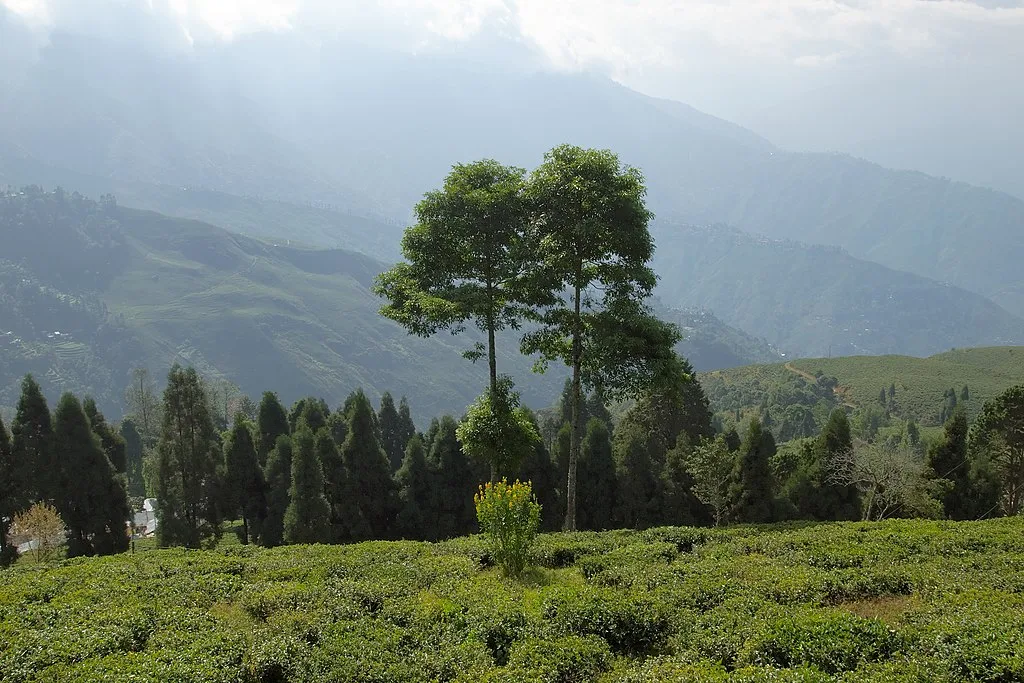 Darjeeling, a name that conjures visions of rolling hills adorned with tea plantations, offers a sensory journey like no other. Cradled in the lap of the Himalayas, this hill station whispers stories of British charm and Eastern mystique.
The journey aboard the Darjeeling Himalayan Railway, fondly known as the toy train, is a mesmerizing passage through mist-kissed hills and charming villages. While the tea gardens are the heart and soul of Darjeeling, the vistas they provide are nothing short of breathtaking.
The Kanchenjunga, the world's third-highest peak, stands as a sentinel, gracing Darjeeling with its presence. As you explore the bustling streets and sample local cuisine, you become part of a narrative that encompasses nature's wonders and human history.
4. Ooty (Udhagamandalam), Tamil Nadu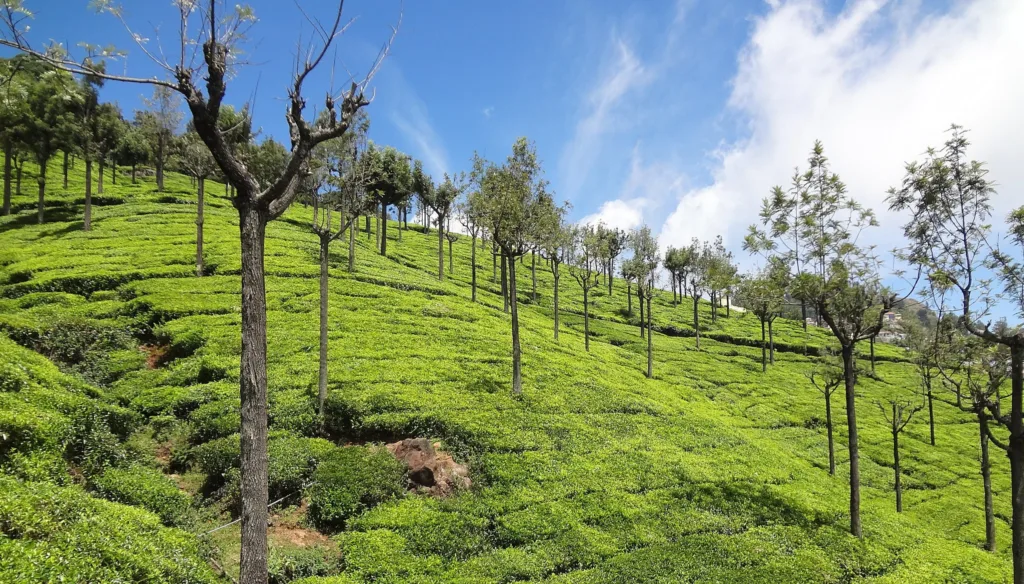 In the heart of the Nilgiri Hills lies Ooty, a place that deserves its title as the "Queen of Hill Stations." The journey to Ooty is an adventure in itself, as you navigate serpentine roads surrounded by lush landscapes.
Ooty's beauty is a symphony of elements – the emerald tea gardens, the vibrant hues of its flora, and the tranquil waters of Ooty Lake. The scent of eucalyptus hangs in the air, blending with the aroma of freshly brewed tea.
The botanical gardens boast an impressive collection of exotic plants, offering a serene space to unwind. Whether you're riding the Nilgiri Mountain Railway, wandering through the bustling markets, or simply gazing at the horizon from Doddabetta Peak, Ooty casts an enchanting spell that makes time slow down.
5. Munnar, Kerala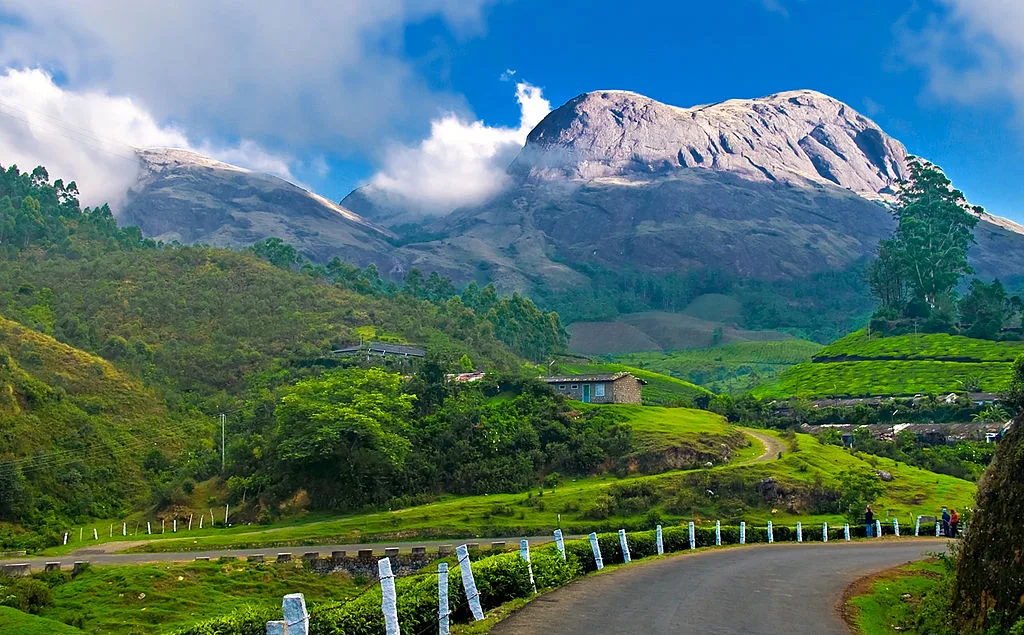 Kerala's own paradise, Munnar, is a canvas painted with lush green tea gardens, misty mountains, and breathtaking waterfalls. Nestled within the Western Ghats, Munnar welcomes you with a symphony of nature's finest. Walk through the neatly pruned tea bushes, feel the cool breeze as it whispers through the valleys, and listen to the melodies of nature.
The Anamudi Peak stands tall, providing a backdrop to this picturesque landscape. As you explore, you'll encounter wildlife sanctuaries, inviting you to spot the vibrant fauna that calls this region home.
And when the sun begins to set, watch the landscape transform into a surreal dreamscape, drenched in hues of orange and gold. Munnar is a haven for those who seek solace in the embrace of nature, where every step is an exploration of beauty that rejuvenates the soul.
6. Nainital, Uttarakhand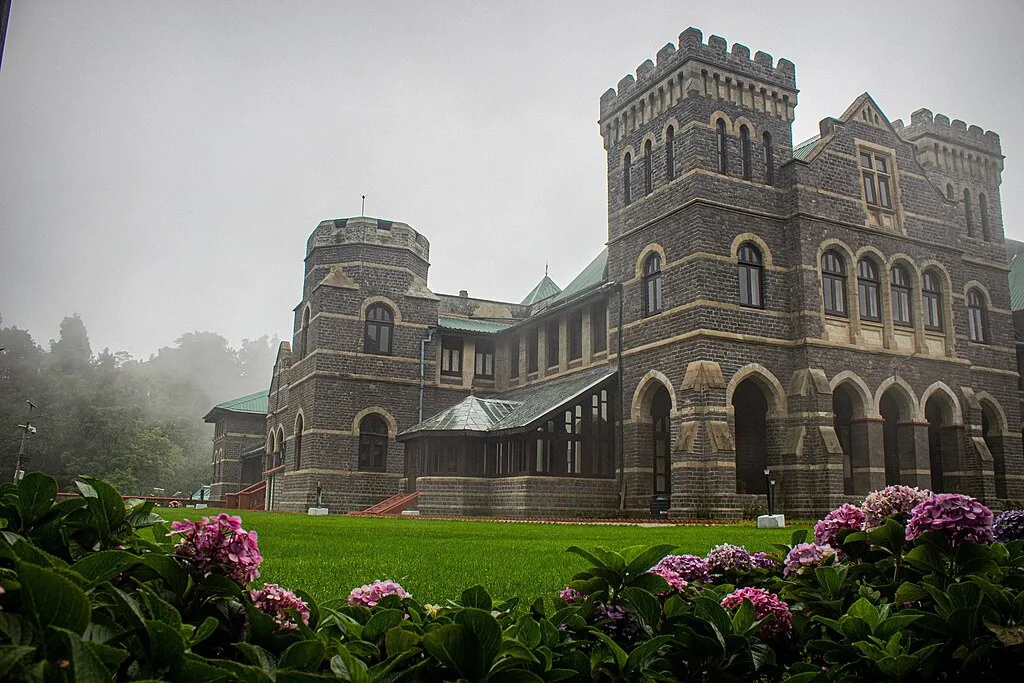 Nainital, a glistening gem cradled amidst the Kumaon Hills, casts a spell that enchants travelers with its pristine beauty. The heart of Nainital beats to the rhythm of the Naini Lake, a tranquil expanse that invites you to row gently, mirroring the sky's hues. The Mall Road, a bustling thoroughfare, offers an eclectic blend of local crafts, delectable cuisines, and panoramic views of the lake.
The Snow View Point, reachable by a mesmerizing cable car ride, rewards you with an awe-inspiring vista of the surrounding hills. Adding a touch of spirituality, the Naina Devi Temple graces the landscape, inviting pilgrims and explorers alike. As twilight paints the sky with shades of orange and lavender, Nainital's allure deepens, leaving you captivated by its timeless elegance.
7. Kodaikanal, Tamil Nadu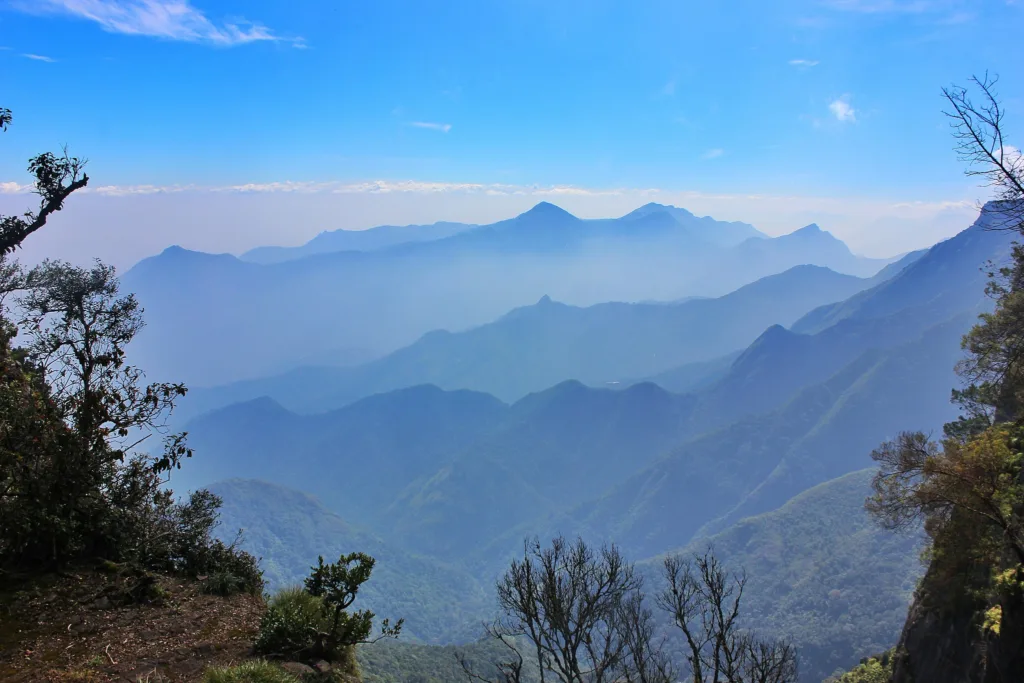 Kodaikanal, the "Princess of Hill Stations," invites you to a world veiled in mist and adorned with natural marvels. Imagine waking up to the soothing embrace of mist-kissed landscapes and serene lakes. The Kodai Lake, a reflective mirror of tranquility, invites you to leisurely boat rides, while the Coaker's Walk offers a leisurely stroll through enchanting forests. Pillar Rocks and Dolphin's Nose viewpoint unveil breathtaking panoramas, leaving you in awe of the creator's craftsmanship.
Kodaikanal is a haven for flora lovers, with vibrant flowers lining its pathways. Each corner of this hill station tells a story of serenity and natural beauty, weaving a tapestry of relaxation and wonder.
8. Mussoorie, Uttarakhand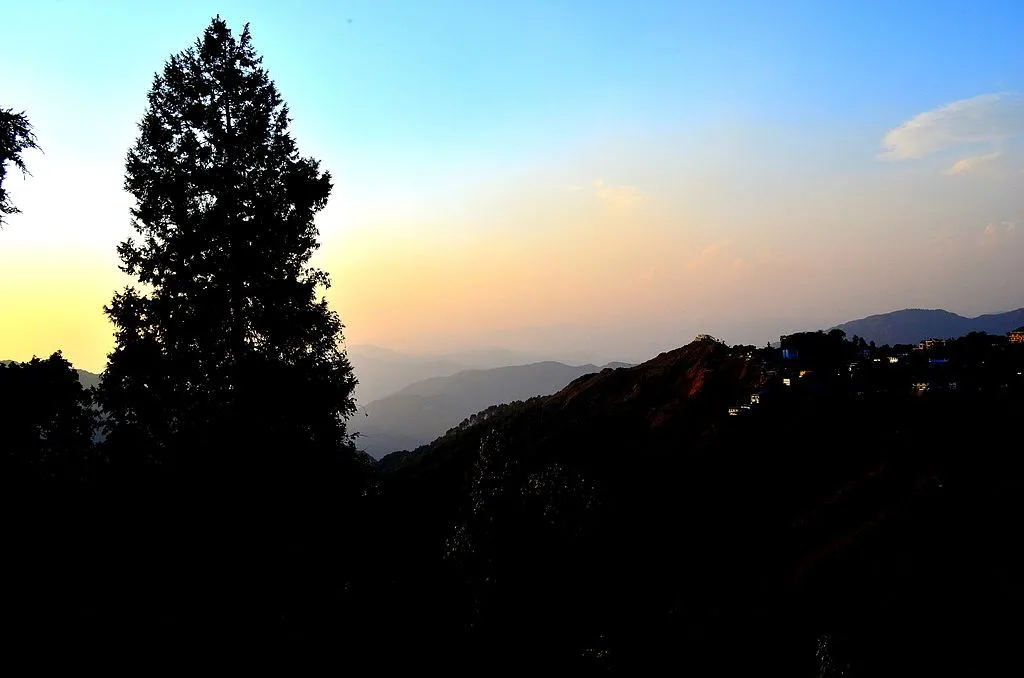 Ascending through winding roads, Mussoorie, the "Queen of the Hills," unfolds its beauty with every turn. The air gets cooler, the vistas grander, and the charm irresistible. Stroll along the iconic Mall Road, where shops and eateries create a vibrant tapestry of local flavors and crafts. But the crown jewel is Gun Hill, offering panoramic views that are simply breathtaking.
The Camel's Back Road is perfect for a leisurely walk, with the hills whispering tales of old-world charm. Don't miss a visit to the cascading Kempty Falls, where you can rejuvenate under the cool cascades. As the sun sets and the Doon Valley transforms into a glittering mosaic of lights, Mussoorie unveils a captivating blend of natural beauty and urban vibrancy.
9. Srinagar, Jammu and Kashmir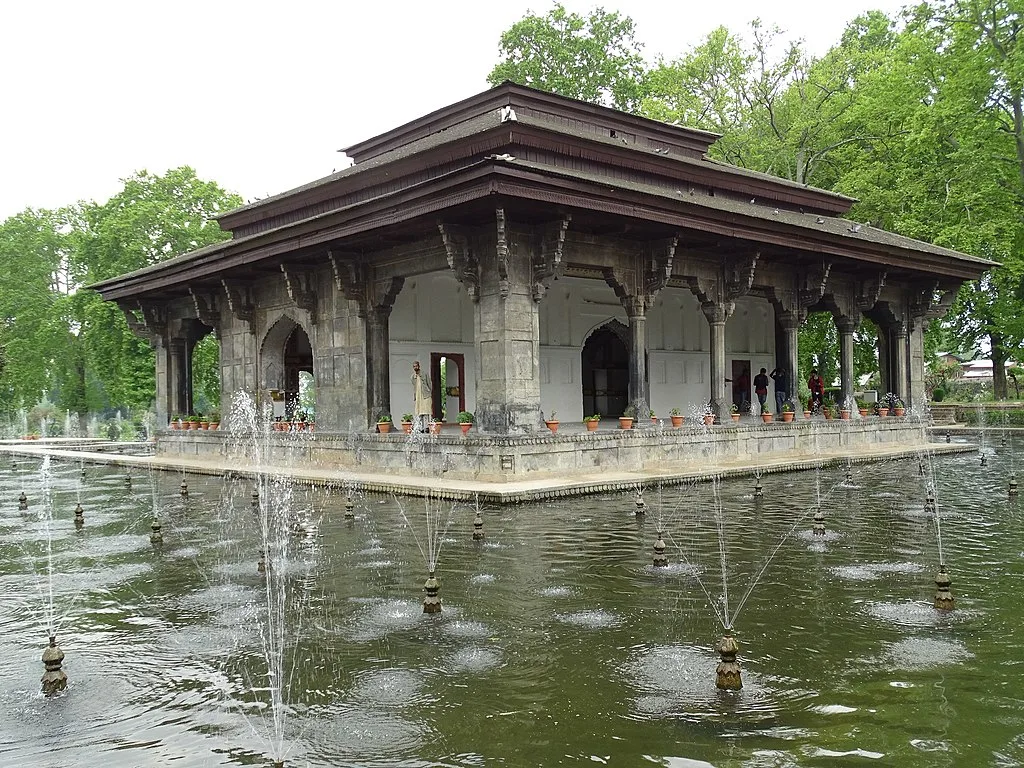 Srinagar, a masterpiece crafted by nature itself, invites you to a realm of ethereal beauty. The Dal Lake, with its iconic houseboats and floating gardens, presents a picture of tranquility that stays etched in your memory. The Mughal Gardens, meticulously designed, showcase the artistry of landscaping amidst nature's bounty.
The Shankaracharya Temple, perched atop a hill, offers not just a spiritual experience but a breathtaking view of the city below. As you explore the vibrant markets of Lal Chowk, you're immersed in the tapestry of local life and culture.
Srinagar's allure goes beyond its landscapes; it's the warmth of its people, the aroma of its cuisine, and the unforgettable embrace of the Himalayas that make it a haven of serenity and enchantment.
10. Gangtok, Sikkim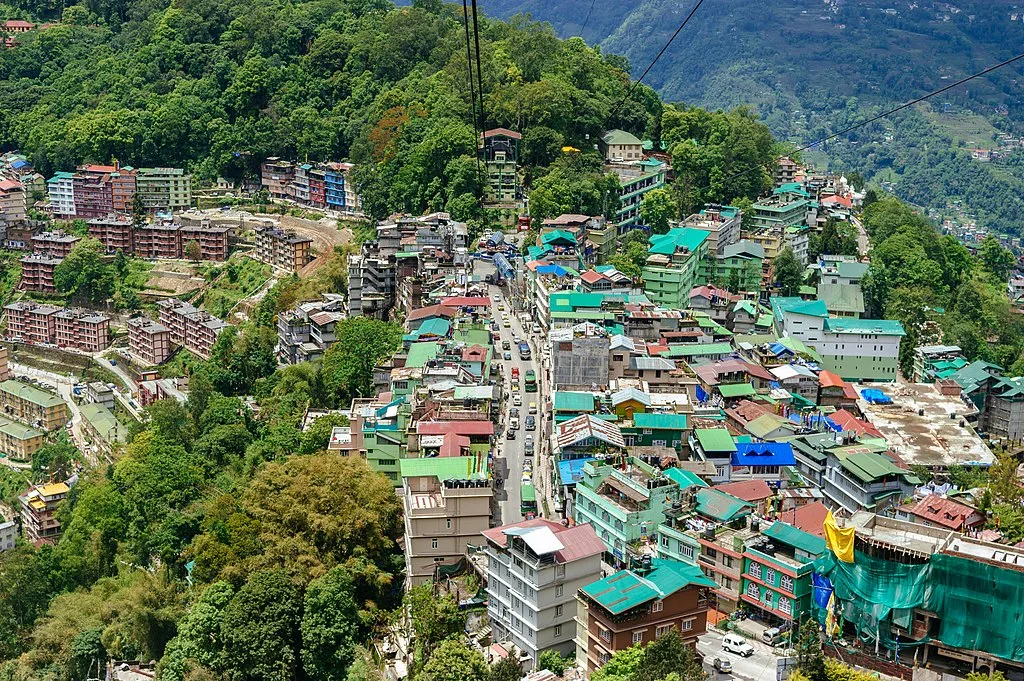 Gangtok, nestled in the lap of the Eastern Himalayas, is a canvas painted with cultural vibrancy and breathtaking landscapes. As you traverse its bustling streets, adorned with fluttering prayer flags and serene monasteries, you're greeted by a unique blend of spirituality and modernity.
The Rumtek Monastery stands as a spiritual sanctuary, while the Enchey Monastery transports you back in time with its old-world charm. The Tsomgo Lake, nestled amidst rugged terrains, reflects the sky's hues in its tranquil waters.
Journeying to Nathu La Pass, you touch the sky and feel the whispers of the winds that have traveled across generations. Amidst this grandeur stands the Kanchenjunga, an ever-present sentinel, reminding you of the awe-inspiring beauty of the world. Gangtok isn't merely a hill station; it's a doorway to self-discovery amidst nature's bounty and cultural tapestry.
11. Mount Abu, Rajasthan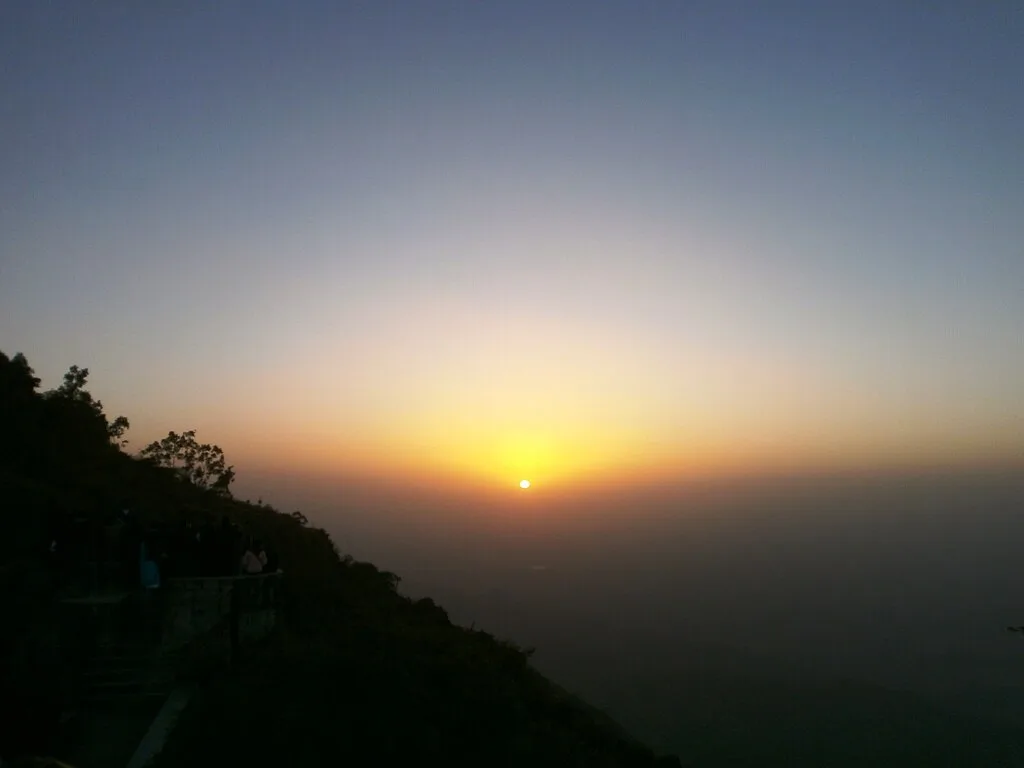 Amidst the arid landscape of Rajasthan emerges Mount Abu, a refreshing oasis of cool climes and spiritual serenity. This unique hill station embraces you with its blend of natural beauty and cultural heritage. Delve into the intricate craftsmanship of the Dilwara Temples, a treasure trove of Jain architecture.
The Nakki Lake, surrounded by legends, invites you to a leisurely boat ride or a tranquil lakeside stroll. As the sun sets over the Aravalli Range, the town transforms into a mesmerizing tapestry of lights. Mount Abu's charm lies not only in its picturesque landscapes but also in the seamless fusion of spirituality and tranquility that envelops your senses.
12. Ladakh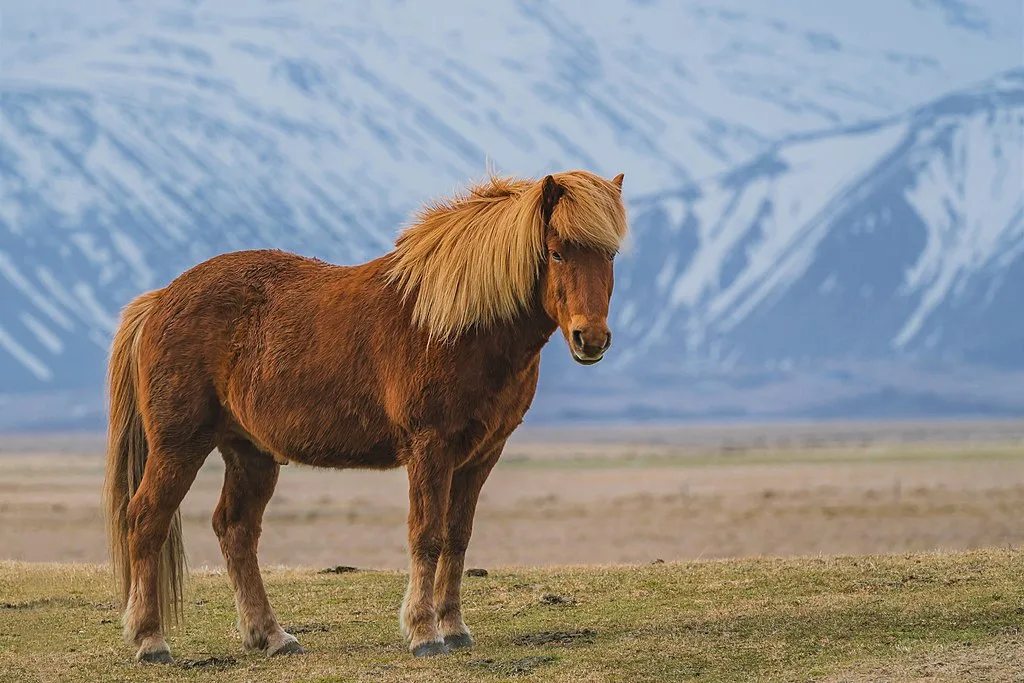 Ladakh, a land of high-altitude dreams, beckons with its surreal landscapes and rich culture. Imagine traversing through valleys adorned with vibrant prayer flags, as the stark beauty of the Himalayas unfurls around you.
Pangong Lake, a breathtaking expanse of azure waters, leaves you spellbound. Monasteries like Hemis and Thiksey offer not just architectural marvels but also insights into the spiritual fabric of Ladakhi life.
The Nubra Valley welcomes you with sand dunes and a sense of adventure, while the high passes like Khardung La test your mettle. Ladakh isn't just a destination; it's an exploration of inner landscapes amidst the towering peaks and ancient monasteries.
13. Coorg (Kodagu), Karnataka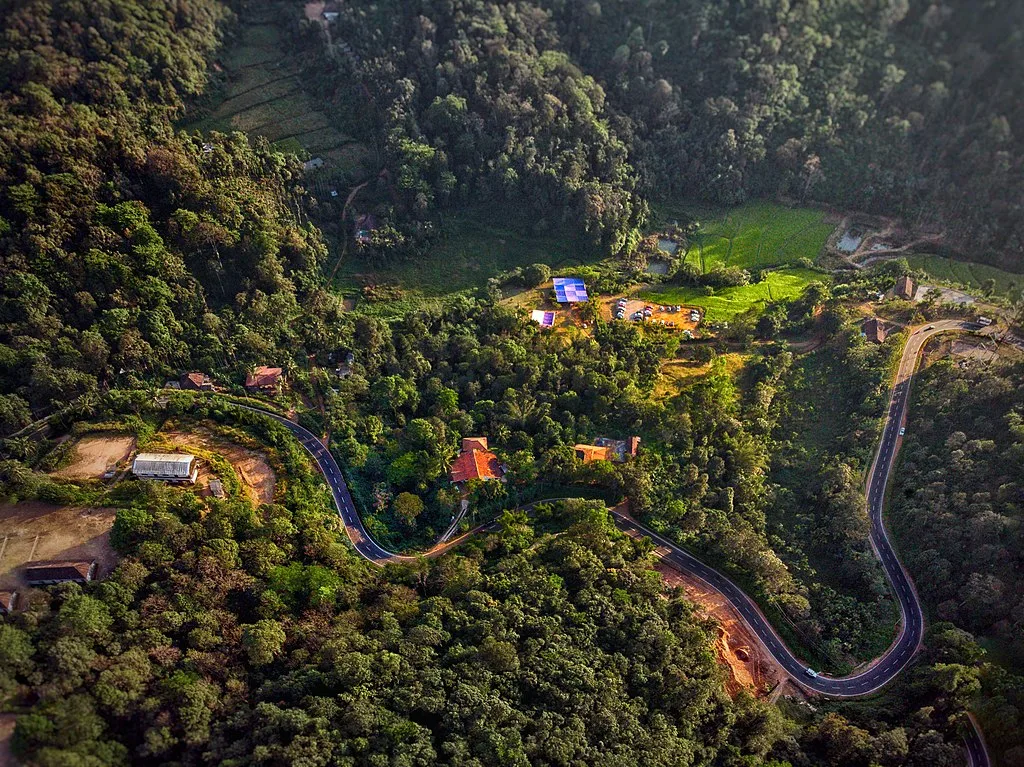 Coorg, a slice of paradise in Karnataka's embrace, greets you with a symphony of coffee-scented air and verdant landscapes. Imagine waking up to mist-shrouded valleys and coffee plantations stretching as far as the eye can see. Abbey Falls cascades with grace, inviting you to soak in its natural splendor.
The Golden Temple of Namdroling Monastery immerses you in Tibetan spirituality, while the Raja's Seat offers panoramic vistas of the hills. As the sun sets, Coorg's tranquility deepens, reminding you that sometimes the most enchanting moments are those spent amidst nature's embrace.
14. Pachmarhi, Madhya Pradesh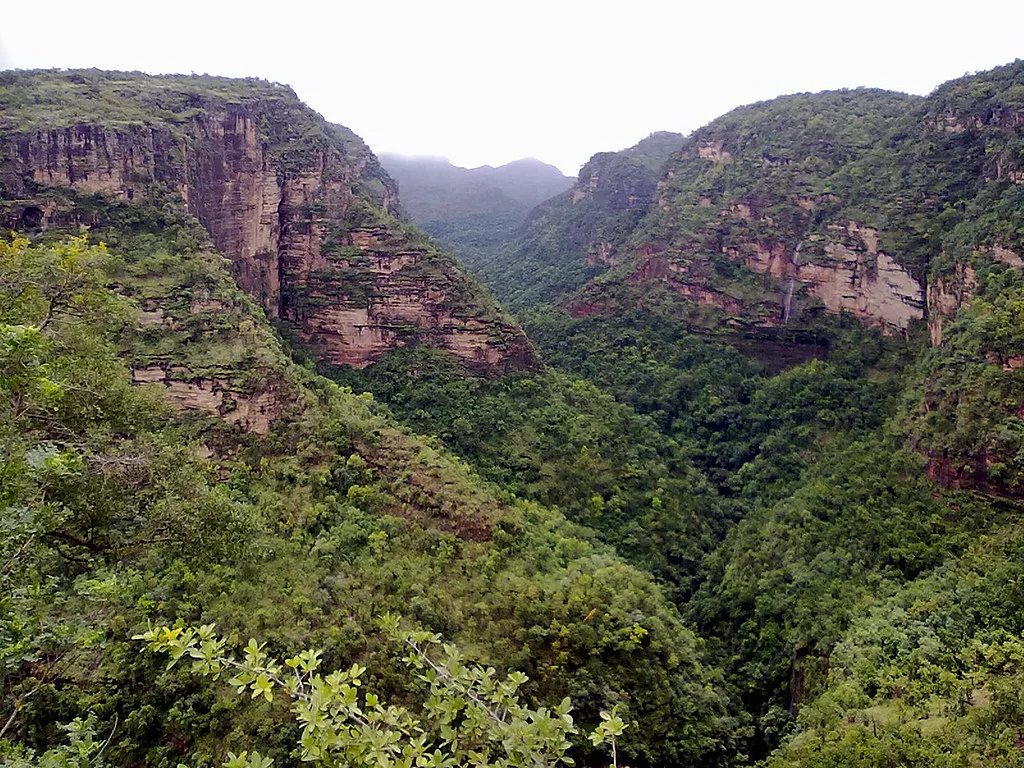 Amidst the heartland of India, Pachmarhi stands as a tranquil gem, offering a unique hill station experience. Imagine wandering through ancient caves adorned with intricate carvings, as echoes of history resonate around you.
Bee Falls cascades with grace, inviting you to immerse yourself in its refreshing waters. The Dhoopgarh viewpoint offers an awe-inspiring sunrise or sunset, painting the sky with hues of gold and orange. Pachmarhi's charm lies in its serene beauty and the sense of stepping back in time, where nature's wonders and ancient tales intertwine.
15. Lansdowne, Uttarakhand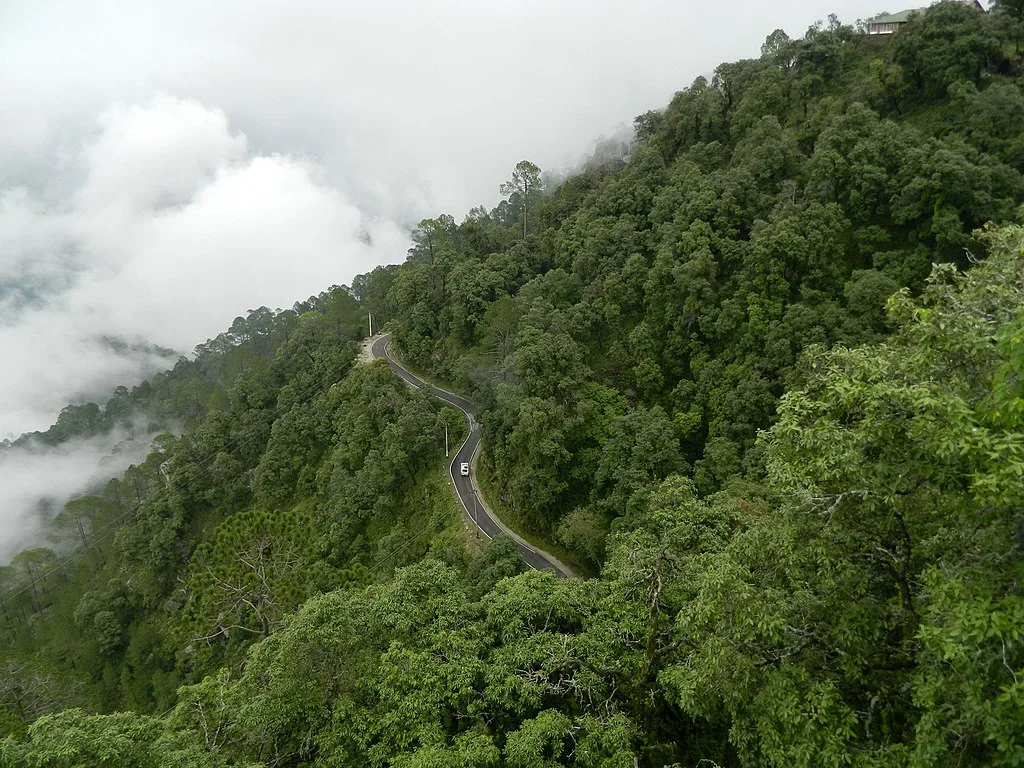 Lansdowne, a quiet hill station wrapped in British-era charm, welcomes you with open arms. Imagine walking down tree-lined streets, surrounded by colonial architecture that whispers tales of a bygone era. The Garhwali Museum unveils the cultural tapestry of the region, while the serene Bhulla Lake offers a tranquil escape.
As the mist weaves its magic around you, you'll find solace in the serene atmosphere that Lansdowne offers. This hill station is more than a destination; it's a retreat into tranquility, a haven where time slows down, and each moment is meant to be savored.
In the embrace of incredible India's diverse landscapes, its top hill stations stand as captivating havens that weave together nature's serenity and human ingenuity. As visitors ascend to these elevated retreats, they find solace in the cool breezes, vibrant local cultures, and breathtaking views that collectively define the essence of India's cherished hill stations.